CPB Projects
Meet the team
With CPB Projects, the team that pitches is the team that delivers.
We work together as a network of strategic partners playing to our respective strengths and we will assemble the best team for your project to match your specific expectations, budget and timeframe
All our consultants have an impressive track record in their own right and each has developed a reputation for high quality service and expertise in their chosen domain. 
This is why the vast majority of our work comes from repeat business and referrals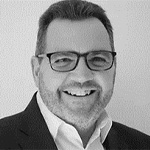 Bryan Thomas
Managing Director
Bryan is the creator of the ground-breaking Scenario Planning and Rapid Space Modelling tool, SPARSAM, which has been successfully utilised on many major projects in the UK.  He served in a variety of senior roles in the HE and private sectors, before forming CPB Projects to focus exclusively on developing integrated professional services for university clients.
Bryan is an accomplished Higher Education Manager and Consultant with vast hands-on experience in both Corporate and Faculty roles. His extensive work in University space management is increasingly recognised as both innovative and highly effective. The architect of extensive research and good practice in resource management, he has authored conceptual and practical models to identify and evaluate future resource requirements.
​Bryan has an enviable track record of solving seemingly intractable problems for his clients, including facilitating change in the most complex and challenging of contexts and working in partnership with other third-party Public and Private Sector organisations.
Specialisms
Project Leadership
Space Modelling & Management
Business Case Development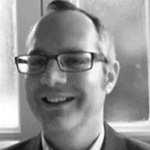 Daniel Robinson
Associate Director
Daniel joined CPB Projects after a successful spell as an independent consultant, bolstered by his substantial experience at the University of Nottingham.

He is a timetabling specialist with extensive knowledge in related areas of student administration, curriculum management and space management. 

His interests are wide-ranging and he has developed an innovative and versatile approach to solving complex problems leveraging imaginative timetabling solutions.

At the core of Daniel's approach is a collaborative style and an enquiring, solution-seeking approach which has helped him contribute effectively to capital projects planning, manage growth in student numbers and maintain the quality of resulting timetables.
Specialisms​
Timetabling
Space Management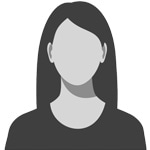 Ruth Nelson
Associate Director
Ruth Nelson is an architect with extensive experience across a range of academic, public and residential projects.  Ruth is able to understand both the big picture and pay attention to the small details which make places special. 
She has experience of working on large scale university master plans and seeing architectural projects through the entire process from briefing to completed and occupied buildings.
Ruth is used to working on projects with complex brief requirements and many stakeholders and unlocking the potential of existing buildings.
Specialisms
Architecture
Design Quality
Research
Master Planning
Sustainability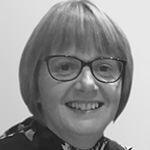 Caroline Thomas
Business Manager
Caroline is the organisational heart of CPB Projects and the person who helps us manage both client-side and internal needs. ​
Widely respected by our clients for her efficiency, Caroline joined us after having served in increasingly challenging roles as Executive Assistant to Deans, Directors and Chief Executives across the University and Healthcare Sectors. 
With career experience spanning over 30 years, Caroline is never too busy to help clients or colleagues. She brings her superlative judgement to bear on managing inter-personal issues and in charting a wise course of action through the most challenging scenarios.  
Specialisms​
Business Administration
Accounts Management
Tell us how we can help you…